This week's post is dedicated to our upcoming Yoga & Sailing Retreat. I am really excited to be meeting some of you in person very soon. A few days ago, I came across a quote from the Bhagavad Gita, which forms part of the Sanskrit epic Mahabharata and that I would like to share with you:
"The mind is very restless, turbulent, strong and obstinate, O Krishna. It appears to me that it is more difficult to control than the wind."
Chapter 6, Verse 34
When I read this quote, I was immediately inspired, because it reminded me a lot of my experiences whenever I would be meditating at sea. The main reason why we actually incorporate meditation into our Yoga and Sailing Retreats is that the sea in combination with the unpredictable wind are a perfect analogy to our mind.
I am sure that you are more than familiar with the feeling at the start of a meditation, where your mind is jumping from one thought to another, not being able to let go of certain thoughts?
Well on our yoga cruise, we offer the opportunity to learn sailing, thus learning to control the wind and the sea with our sailing boat. Together with regular meditation exercises, you will learn how to control your mind better. As such, you will realize that by learning to take control of your surroundings and your thoughts, you will find it easier to achieve balance.
Now I am fully aware of the fact that it is not always possible to control certain situations in life, but incorporating meditative exercises into your every day life will certainly help you to cope with unexpected situations better.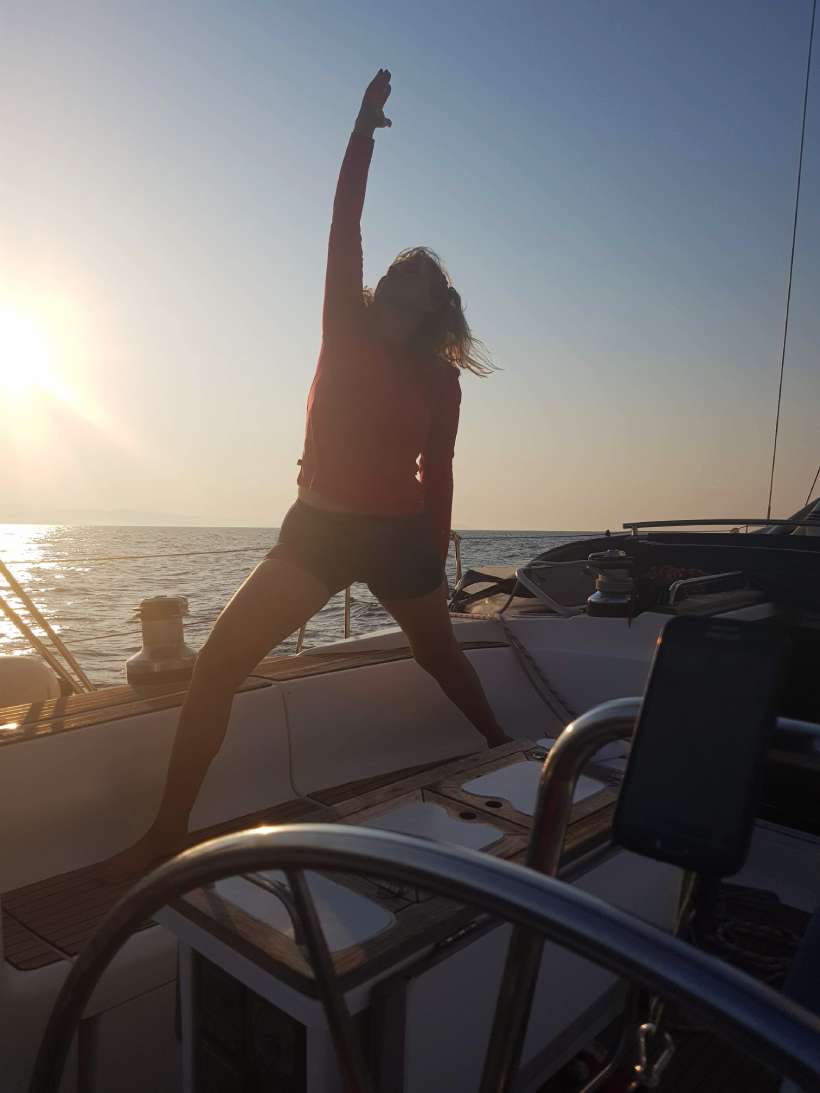 Moreover, I assure you that being able to control a whole sailing boat and being one with the wind and sea is such a truly meditative experience which you won't forget for a while.
For everyone who may have missed out on registering to one of our upcoming sailing and yoga retreats in May and June, do not worry, I am planning on organizing more later on this year! 🙂
OM my dear friends, until next time! 🙂